CHILDREN'S STAIRS
FOR AMBULATION REHABILITATION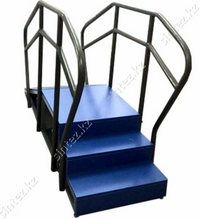 The stair is designed to train ambulation for children up to 140 cm.
It is intended as for patients able to move so as wheelchair users.
The staircase consists of two groups, the first group - 3 steps, the second group - slide.
Steel frame and wooden steps.
The staircase is made as monolithic construction and is designed for children up to 140cm.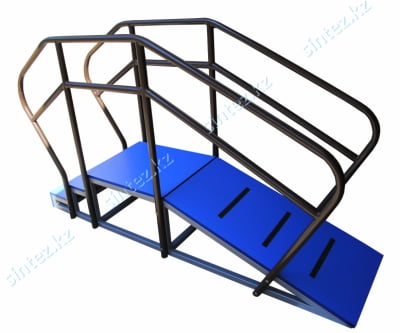 Technical specifications:
Stairs dimensions:

length not more than

1884 mm

width not more than
570 mm
height not more than
1055 mm
Step height
96 mm
Height of pedestal
330 mm
Height of the handrails above pedestal:
1st level
725 mm
2nd level
525 mm
Distance between the handrail
500 mm